In its draft Independent Smallholders Standard, Fair Trade USA adopts a familiar approach, identifying minimum criteria that participants must meet to qualify for certification initially, as well as progress criteria they must fulfill over time.  These graphs show what farmers and the organizations supporting them have to do now get certified, and what they can put off until later.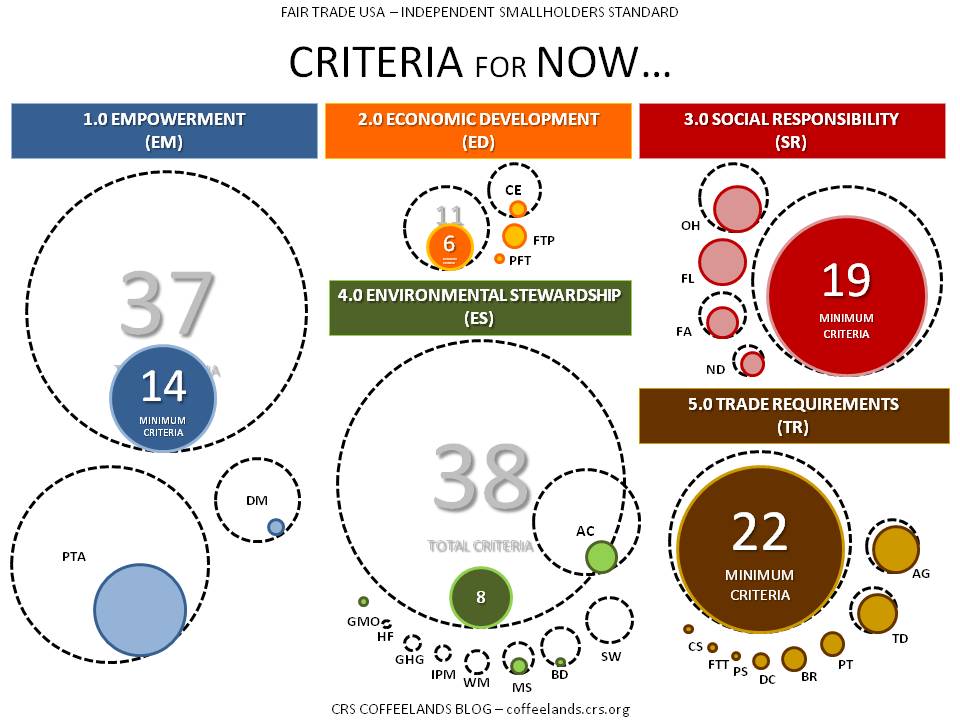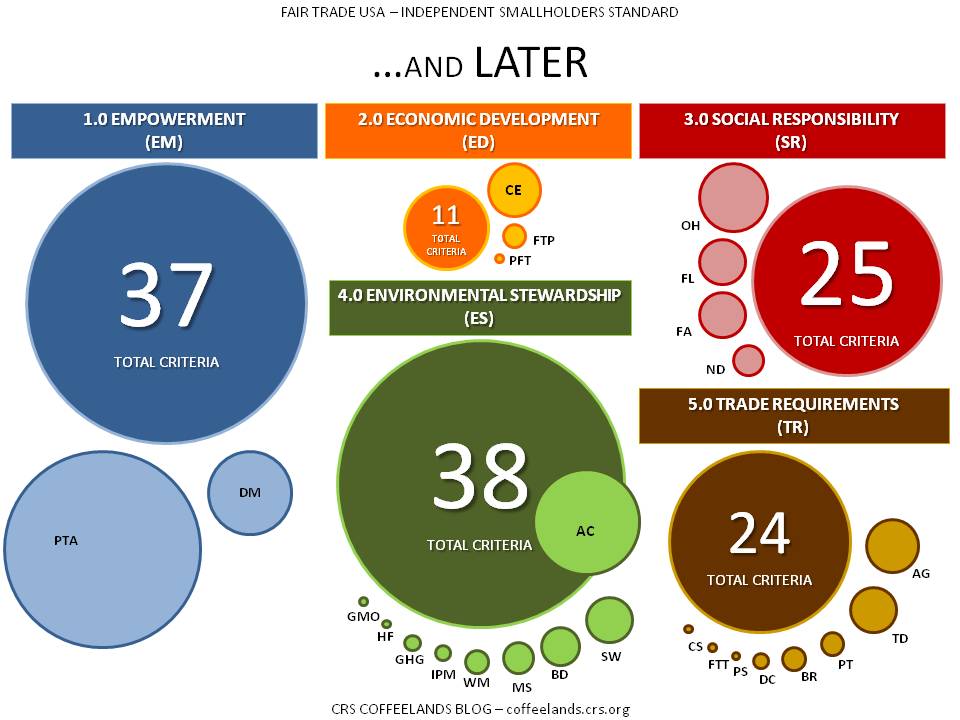 As the graphs show, most of the upfront requirements are related to trade.  Most of the requirements that independent smallholders and Market Access Partners can hold off on — sometimes for a period of several years — are related to empowerment and environmental stewardship.
Critics may charge that the system is rigged to get farmers into the system quickly without too much effort.  What will proponents say?  Perhaps that these are gradual processes that don't happen overnight — especially for farmers who haven't been organized into cooperatives.
– – – – –
Read other posts related to the FTUSA Independent Smallholders Standard.