The Fair Trade USA Independent Smallholders Standard includes 135 requirements.  Here is a visual representation that suggests they are focused primarily on empowerment, social responsibility and environmental stewardship.
(If you haven't already done so, I would suggest downloading the Periodic Table of the Acronyms — an essential resource that will help you make sense of all the acronyms in the graph below and in the Standard itself.)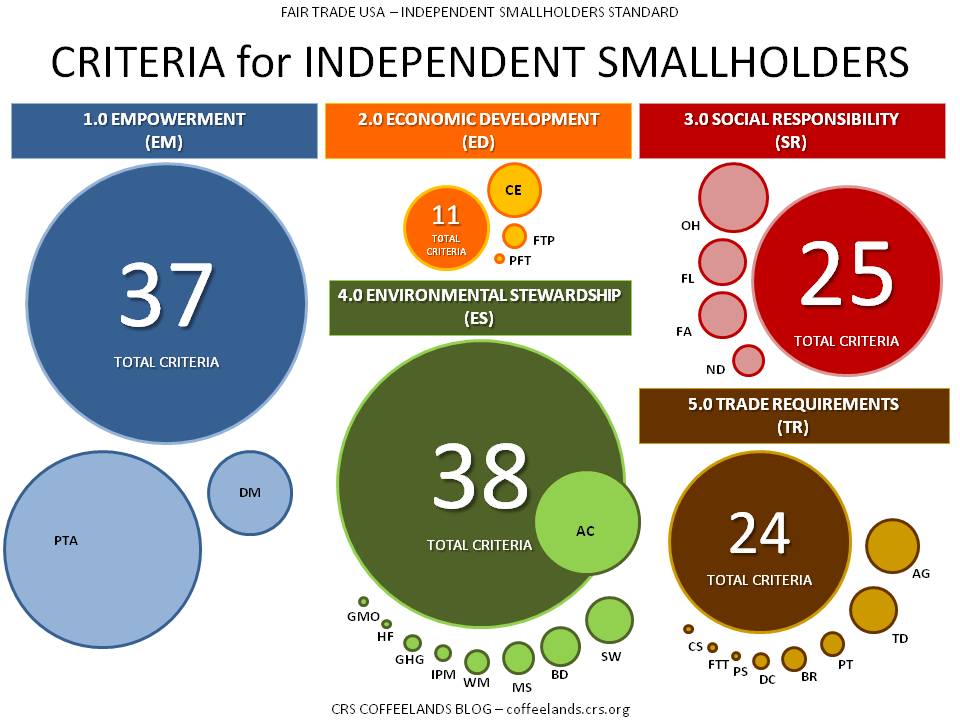 – – – – –
Read other posts related to the FTUSA Independent Smallholders Standard.