Colombia's campaign to replace its traditional coffee varieties with the new, disease-resistant Castillo cultivar has been the topic of much conversation in recent years in specialty coffee circles.  What few people understand, however, is that Colombia is making coffee farmers an offer that the poorest among them can't afford to refuse — free money to plant Castillo.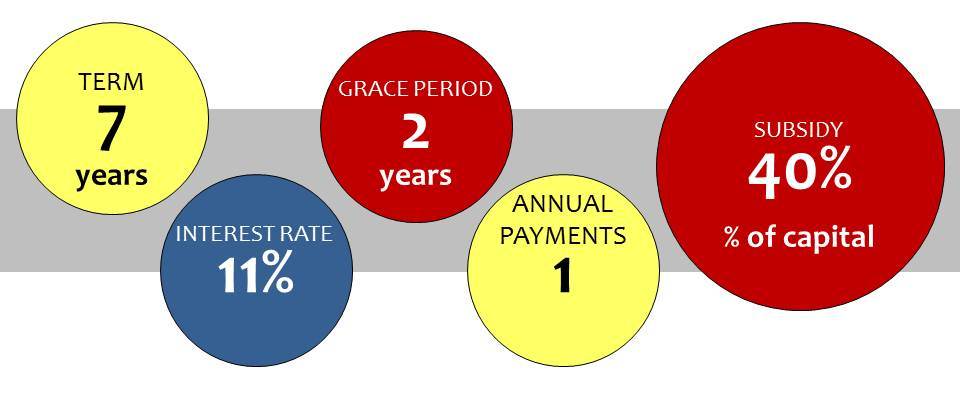 COLOMBIA'S COFFEE RENOVATION LOAN.
To my knowledge, there is no better financial product for farm renovation than the one available to coffee farmers in Colombia.  I profiled it here a few months ago in some detail, but the "by-the-numbers" summary here is enough to show that this loan reflects both an understanding of coffee's production cycle and a sensitivity to the cash needs and cash flow of smallholder coffee farmers.
There are two aspects of the coffee renovation loan that are particularly relevant to this conversation.  The first is reflected in the last bubble — the fact that Colombia's government subsidizes 40 percent of the value of the loan; farmers only repay 60 percent of the loan's value.   The second is the fact that this subsidy is only available for farmers who plant Castillo.
RISK MANAGEMENT.
This is a sound strategy for managing production and financial risk.  Colombia's coffee production has been decimated by coffee leaf rust.  Colombia's coffee research institute has developed a coffee cultivar that is resistant to rust.  The commercial bank and public sector that are investing their resources need to minimize their risk and maximize their returns — the bank needs farmers to repay their loans with interest and the government wants to see an increase in the competitiveness of Colombia's coffee sector and the well-being of its farmers.
The lower production risk of Castillo make it the best bet for investors.  It also may make Castillo the best bet for smallholder farmers who are most vulnerable to production shocks, since it creates disincentives for them to plant coffee that is susceptible to disease.
MAINTAINING TRADITION (ON YOUR OWN DIME).
Furthermore, there is nothing stopping coffee farmers from growing other cultivars.  Private actors in the coffee market continue to provide traditional Caturra seed, while quality-focused actors have increasingly promoted heirloom and exotic varieties that can fetch higher returns in the marketplace.  But these farmers are on their own, both in terms of financing renovation and managing production risk in a context of epidemic coffee leaf rust.
But the blanket exclusion from publicly supported renovation of all varieties but Castillo creates a powerful economic incentive to abandon traditional varieties, even among farmers who can manage the risk of rust at the farm level due to high elevations or effective farming practices.  Or among farmers whose sights are set on direct trading relationships with quality-focused roasters who are not buying Castillo.  And almost certainly among cash-constrained smallholder farmers who may wish to renovate with Caturra but can only afford renovation when it is financed through the public-private collaboration described above.
One farmer explained his plans to renovate his farm with Castillo this way:
The bank makes you plant Castillo.
Colombia's traditional coffee cultivars may not be in danger of extinction, but the financial incentives for renovation with Castillo will almost certainly lead to a reduction in the area planted with the varieties that made Colombian coffee famous.  Especially among smallholder farmers who rely on public funding to renovate their farms.
– – – – –
This post is the fifth in a seven-part series titled "Colombia's other eradication campaign."
<< Previous: Farmer perspectives on Castillo.
Next: Saving Colombia's endangered coffee varieties. >>