Last week I saw this message as part of an art exhibit in Brasilia.
.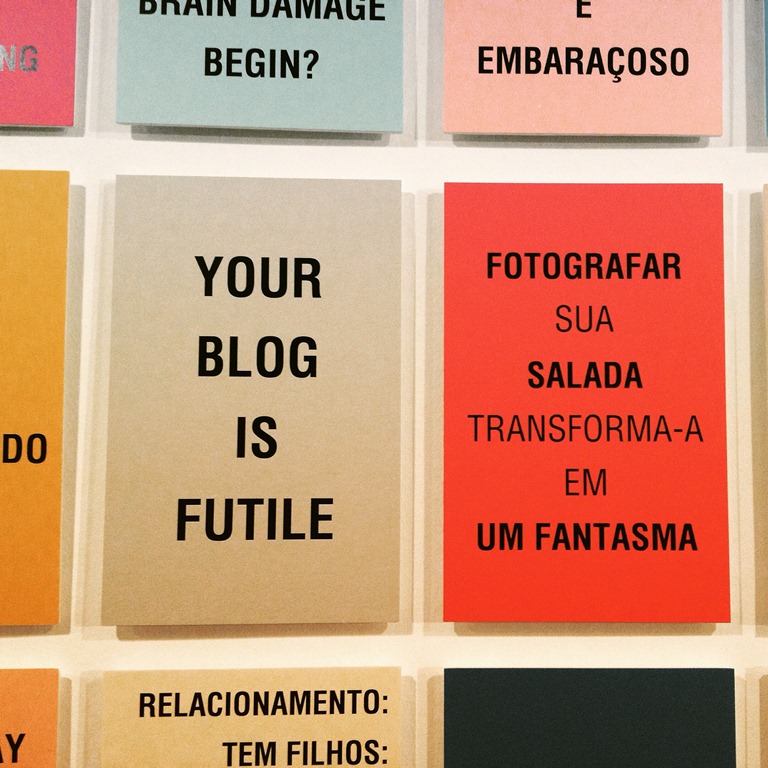 .
It was disheartening.  After more five years and 450 posts to this blog, I wished someone had told me sooner.
But the message was timely.
We are in the process of upgrading the design and content of the Coffeelands blog.  We have invested some resources in the process.  We have secured commitments from new contributors.  And we are excited about the all-new-and-improved Coffeelands.  While we resist the idea that the effort is futile, we do want to avoid hubris.
We won't be publishing anything new until the upgrades are complete, and plan to resume transmission in time for the SCAA events in April.  More from Seattle!