I reported here almost a year ago about the Yellow Maragogype, a genetic curiosity we stumbled onto in our work Nariño.
Today, the first chapter in the Yellow Maragogype story comes to a fairy-tale ending: just in time for the arrival of thousands of coffee professionals from around the world for the 2015 SCAA events, Stumptown releases a Yellow Maragogype varietal from Colombia's Borderlands in its Seattle cafés.
.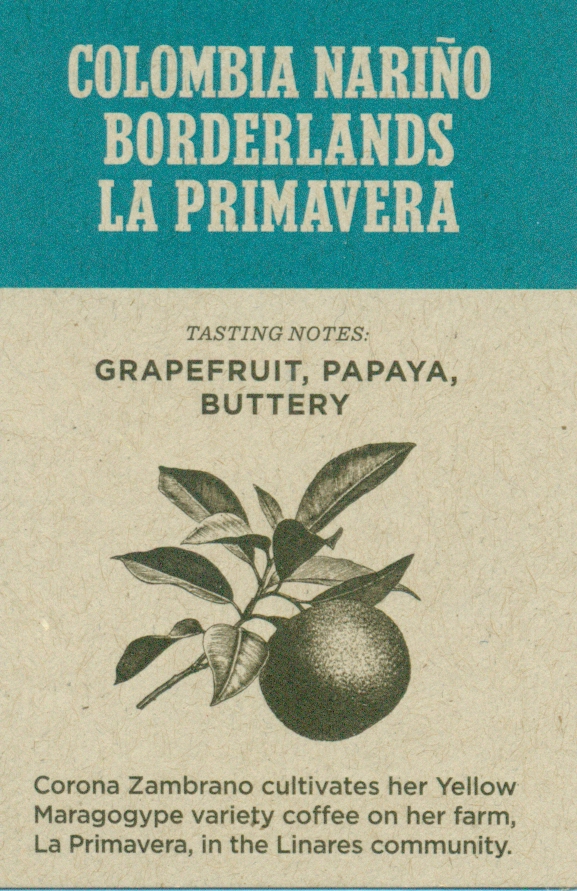 .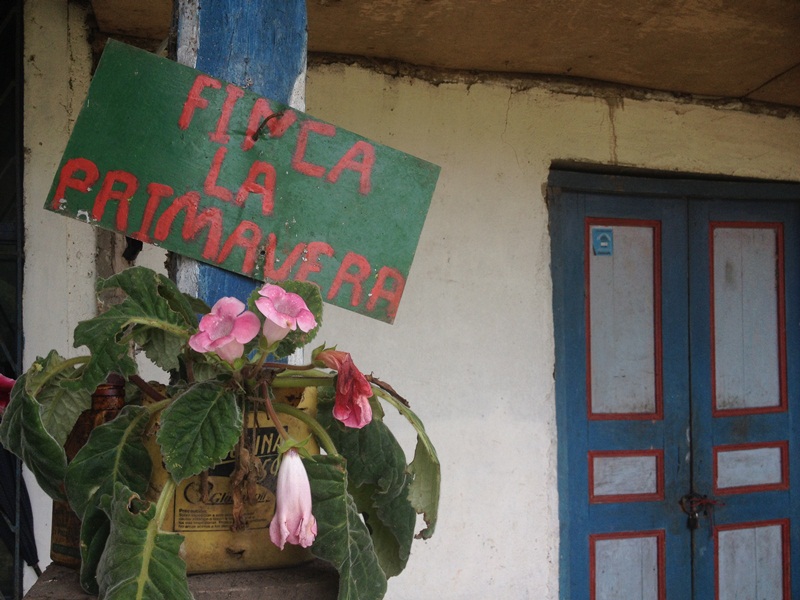 CORONA ZAMBRANO
Finca La Primavera
Linares
1932 m
.
We found a few hundred plants of this exotic variety in Nariño, at the highest reaches of the farm owned by Corona Zambrano, a smallholder farmer in the community of Linares.  When I first visited her, Corona was planning to tear them out.  She told me that the yellow cherry they produced were enormous, but few.  She was thinking instead of planting Castillo, which has gradually replaced most of the Caturra she had originally planted on her farm.  I suggested that she wait at least a few months, until I could bring some friends from our project Advisory Council to the farm to share their more expert perspectives.  She did, and she was not sorry–she sold a varietal lot of her Yellow Maragogype to Stumptown for an exceptional premium.
The lot is small.  And extraordinary.  If you find yourself in Seattle this week for the SCAA events, it is worth going out of your way for.
– – – – –
Not coming to Seattle for SCAA this week but want to get your hands on the last Borderlands lot from the 2014 harvest?  Try Stumptown's Borderlands Piedra Blanca lot–the first community lot it has sourced from the project, this complex coffee with juicy stone fruit flavors was produced by 12 determined farmers in a part of Nariño that has not historically been easy for buyers to access.  Get in on the ground floor as Stumptown works to build something special.