I have been waiting for this day for years.  Today we introduce Coffeelands 2.0.
The all-new-and-improved Coffeelands doesn't just have a more contemporary exterior.
It also has more horsepower under the hood–a full team of contributors spread out across the coffeelands with more than a century of collective experience in agricultural development, coffee value chains, cross-sector engagement, development research, program mangement and water resource conservation.  In the coming weeks, the new members of the CRS Coffeelands editorial team will begin contributing their perspectives and insights to Coffeelands.
It is my pleasure to introduce you to the new features of Coffeelands and its new contributors.
.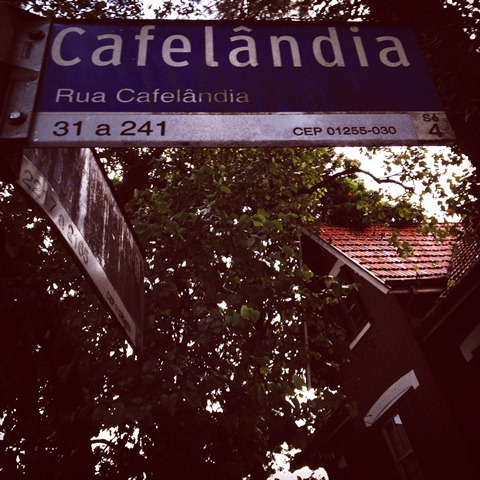 .
WHAT?
The most obvious change is that Coffeelands 2.0 is gorgeous compared to its clunkier predecessor.  The design is much cleaner, and so is the organization.
The site has been stripped down to its core elements.  And we have optimized the list of topics, which now more closely cleaves to both the issues we address through our work in the coffeelands and the most important aspects of the ongoing sustainability conversation in coffee:
Climate Change
Coffee Research
Farmer Organizations
Farmworkers
Gender
Markets
Policy
Resilience
Water and Natural Resources
We have kept the Events category for our annual previews of and reporting on key events on the specialty calendar: SCAA Symposium, the SCAA Event, Let's Talk Coffee, etc.
The site comes into alignment with design features that are now standard but were missing from Coffeelands 1.0, including clear links to the growing set of social media properties related to Coffeelands.
And it features this cool new interactive map that introduces our current and recently closed projects in the coffeelands around the world.
.
WHO?
More important than how the site looks is what it contains.  Coffeelands 2.0 has beauty and brains.  The contributors introduced below give the Coffeelands editorial team more than a century of combined experience.  You may notice a certain homogeneity: lots of white men based in the Americas.  All I can say is that we are actively seeking women, people of color and colleagues based in the coffeelands of Africa and Southeast Asia to contribute their perspectives–Coffeelands 2.1.
 .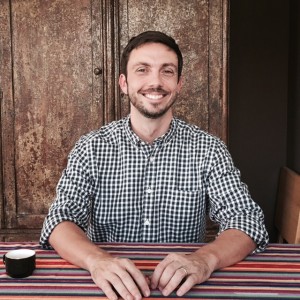 Hugh "French Roast" Aprile
Director for Regional Agriculture and Water Initiatives
Managua

Hugh doesn't actually like French Roast.  He likes light roasts, but he is French. And Italian.  And American.  Hugh's mother was French, his father Italian and he himself raised a Hoosier in Indiana, where his father was a professor of Italian letters.  Hugh speaks English and French and Italian, of course.  And Spanish.  And Portuguese.  He is a genuine international man of mystery and an accomplished international development professional who has led programming in agriculture, emergency response, health and microfinance during more than 20 years in the field.  Hugh has lived and worked in some complicated places.  And some coffee origins.  And some places that are both–think DRC, Haiti and Guatemala.  Hugh's contributions will draw on that experience and his current work on natural resource management in the coffeelands.
.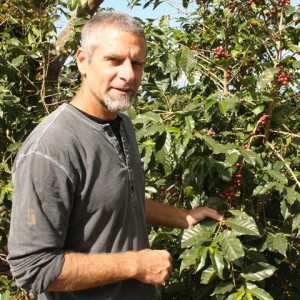 "Surfer Paul" Hicks
Water Resources Coordinator for Latin America/Caribbean
San Salvador
Paul is one of the foremost water experts at CRS.  For nearly 20 years, in Albania, the Philippines, Afghanistan and Central America, he has led water resource management efforts in the context of agriculture programming.  Over the past five or six years, Paul's work has led him to the conclusion that in Central America, good coffee agroforestry is good watershed management.  I interviewed him here way back in 2012 on this concept, which he calls "blue harvest."  (He will present this idea more fully later this week at the 2015 SCAA Symposium.)  Paul lives in San Salvador with his wife, three kids and a dog, but spends his weekends surfing at beaches near El Tunco, a surfing community downstream from the coffee farms where he works in the Cordillera del Bálsamo outside San Salvador.  He is mixing business with pleasure when he connects surfers from the coast with coffee growers in the mountains to talk about water resource conservation for multiple uses.  Including surfing.
 .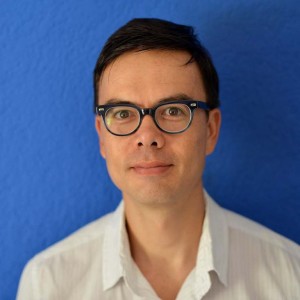 "Dr. Kraig" Kraft
Technical Advisor for Coffee and Cacao for the Latin America/Caribbean
Managua
Kraig Kraft is leading our efforts in the Americas to strengthen coffee and cacao-based agroforestry systems that tie financial incentives for cash crops to biodiversity and ecosystem conservation.  He is well-suited for the role: he has a Ph.D. in agroecology and has spent the last 12 years working in Latin America on issues of agricultural development.  Kraig currently lives in Managua with his family.  When "the Doctor is in," readers can expect accessible insights on coffee breeding and other areas of scientific inquiry beyond the comprehension of those of us who opted for the social sciences.  But Kraig doesn't just read scientific journals–he is a keen observer of specialty coffee and fine cacao markets who ably connects the dots between what's happening the lab and what's happening in the marketplace.
.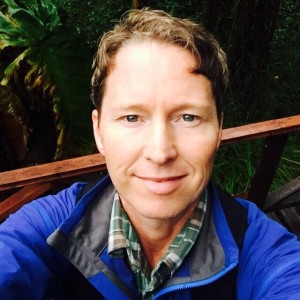 "Farmer Jefferson" Shriver
Senior Technical Advisor for Value Chains and Market Linkage
Managua
Jefferson Shriver has been working with smallholder coffee farmers in Central America for 20 years, and has spent as much time working on coffee projects as anyone with CRS.  He was part of the team of the Fair Trade Coffee Project in Nicaragua beginning back in 2003–our first coffee value chain project, and the start of more than a decade of continuous engagement.  Today Jefferson co-facilitates the Ben & Jerry's Producer Development Initiative and the other half in a technical advisory role to help CRS strengthen its agency-wide value chain portfolio.  But he doesn't just give advice.  As the nickname suggests, Jefferson is also a farmer–he grows certifed organic and Bird-Friendly coffee on his Gaia Estate in Diriamba, along with avocado, banana, coconut, limes, tangerines, vanilla and more.  Meaning Jefferson's contributions to Coffeelands will combine dirt-under-the-fingernails insights with carefully considered analysis.