According to USAID, 'Market Systems Development is a body of international knowledge, guidelines, good practices and lessons learned that provide a more effective, sustainable, and beneficial way for poor people to develop their capacities and improve their lives. Indeed, Market Systems Development has proven a critically important tool for working with markets to better serve the needs of the poor, especially in already volatile markets buffeted by additional pressures brought by COVID-19.
Agricultural extension services – the delivery of new information to farmers – have proved essential to improving farmer productivity. The Government of Ghana has a long history of providing public agriculture extension services to farmers and presently embarks on a nationwide service known as the Unified Extension System. However, despite the national legislative and implementation framework for the provision of extension services, many challenges prevent these services from operating at an optimum level. Extension services in Ghana are generally outdated, overextended, and ineffective, resulting in limited farmer knowledge and adoption of agricultural best practices. Due in part to limited agricultural productivity, 40% of the population in rural locations across the three Northern regions and 11% of the rural and urban population in Brong Ahafo are vulnerable to food insecurity. Additionally, public extension services are spread too thin. That adversely affects the quality of delivery. Currently, the Ministry of Food and Agriculture only employs 1,730 Agricultural Extension Agents (AEA) to cater to the needs of about 5.2 million farmers in Ghana.
Catholic Relief Services has been effective in reaching smallholder farmers with the market systems development approach and by focusing on sustainability and scalability of interventions targeted at improving market systems for smallholders.
Over the past three years, CRS/Ghana has been working alongside the Directorate of Agriculture Extension Service of the Ministry of Food and Agriculture, the Hunger Project, and Farmerline to implement the Ghana Extension Systems Strengthening Project (GESSiP) with funding from Alliance for a Green Revolution in Africa (AGRA). GESSiP has focused on catalysing and sustaining an inclusive agricultural transformation to increase the incomes of smallholder farmers and food security in 28 districts in the Brong Ahafo (BA) and the Northern regions of Ghana. .
Youth Inclusion in the Agriculture Sector
Ghana's agricultural sector plays a significant role in achieving food security and economic growth by employing over 40% of the country's active workforce. The average age of farmers in Ghana between 55-60 years. And while youth form the largest workforce with the energy to accelerate economic growth, they also represent the highest levels of unemployment. According to the World Bank, 48% of Ghanaian youth between the ages of 15-24 do not have jobs, with unemployment estimated at 12% and more than 50% underemployment, both higher than overall unemployment in Sub-Saharan African countries (2016, 2021). Agriculture therefore stands out as one of the sectors that can economically empower youth and lower unemployment.
The GESSiP project contributes to increased commercialization of inputs and other technologies through inclusive agricultural transformation to increase incomes and improve food security through extension services delivery. In doing so it is helping to address youth unemployment trends. Through GESSiP, CRS offers training on good agronomic practices, community mobilization, records keeping, and extension models that qualify participants as Community Based-Advisors (CBAs). So far, over 1,144 CBAs, a majority of whom are youth, have been trained as local extension agents to promote extension services, farm input and other technologies delivery to over 336,000 smallholder farmers in the Northern, North East and Savannah Regions of Ghana. Another key approach to ensure access to finance for farmers is to promote community savings through the Savings and Internal Lending Community (SILC) and the role of SILC Private Service Providers (PSPs). SILC PSPs operate on a market-led basis, to ensure long-term, post-project availability of SILC services. PSPs offer training and support services to SILC groups at a fee and are organized into local, informal peer support networks tasked with recruiting and certifying apprentices as needed.
Increased Extension Support & Input Access for Farmers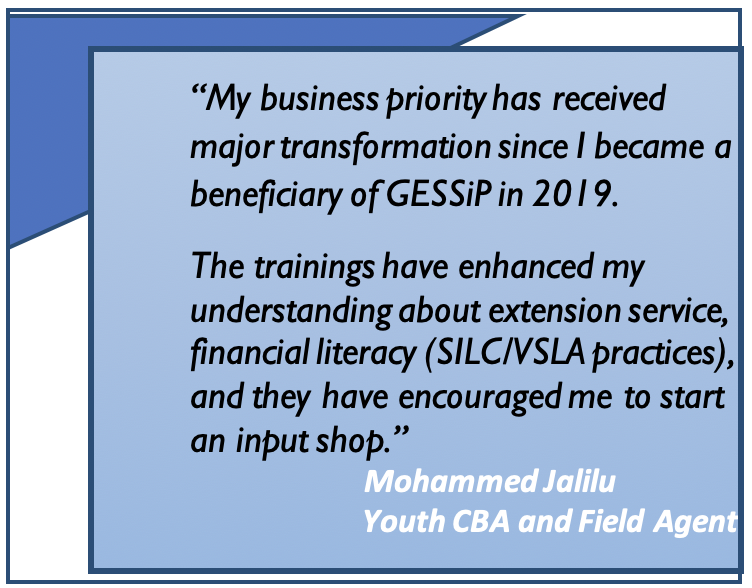 Extension services for smallholder farmers in the Brong Ahafo and Northern Regions of Ghana are largely under resourced, limiting effective delivery of services to farmers and stakeholders along the rice, maize, soyabean and cassava value chains, thereby limiting the adoption of improved practices. Approximately 40% of populations in rural communities in Northern Ghana and 11% of rural and urban populations in Brong Ahafo are vulnerable to food insecurity. The project has contributed significantly to the increased extension support to farmers through its CBAs with support from government Agricultural Extension Agents (AEAs). Training received by farmers has led to increased adoption of good agronomic practices and increased utilization of improved seed varieties.
The project also introduced participants to demonstration plots of improved crops and the concept of inputs and market access for farmers in their communities. One paticipant is Mohammed Jalilu, a youth who doubles as a CBA and Field Agent in Kunfusi, a community in Sawla-Tuna-Kalba District. In this dual role, he has trained three Savings Groups and nearly 300 farmers on good agricultural practices and linked over 159 farmers for the purchase of farm inputs from larger-scale input suppliers. Jalilu now owns his fertilizers and pesticides shop, and CRS continues to monitor Jalilu's progress.
Another great example is Andrews Barah who received similar training and has trained two SILC saving groups with 43 members comprising 36 females and 7 males. He has so far trained over 300 farmers and linked them to purchase farm inputs from a bigger suppliers in the Bole district called Farmers' Friend. Due to Andrews's relentless efforts, he now serves as a value chain aggregator purchasing cashew nuts for OLAM Ghana and owns a 13-acre cashew farm and an input and storage shop.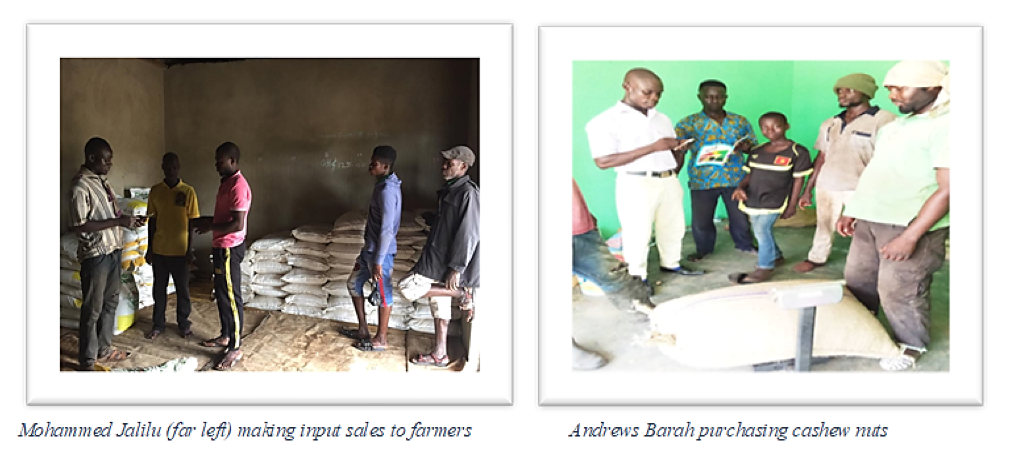 A culture of learning is being promoted amongst farmers through observations and participation using demonstration activities and learning from each other thus promoting the adoption of new and or improved technologies. Also, the project has connected with private sector actors along the value chain and the market space such as SEEDCO Ghana Limited, Wumpini Agro Chemicals, Heritage Seed Limited, M&B Seeds Limited, Calli Ghana Limited and Olam Ghana to facilitate access to use of inputs through the adoption of field demonstrations and Farmer Field Days to promote learning by doing.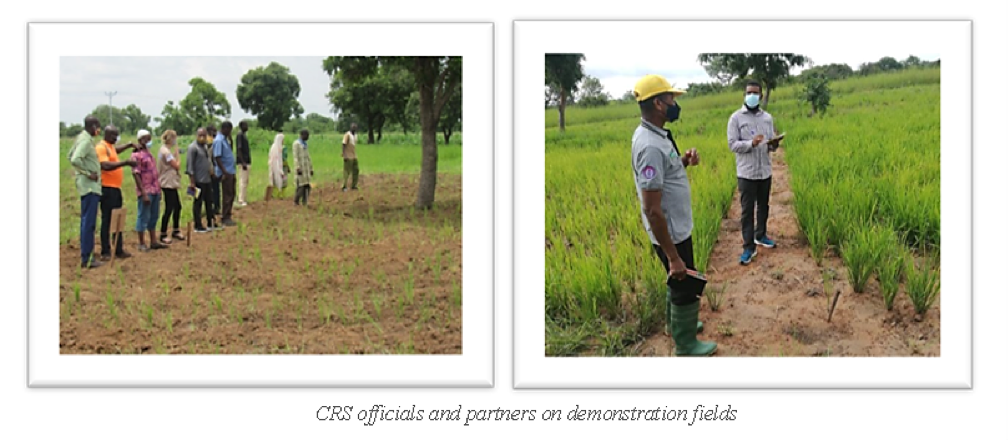 Overcoming Financial Barriers for Female Farmers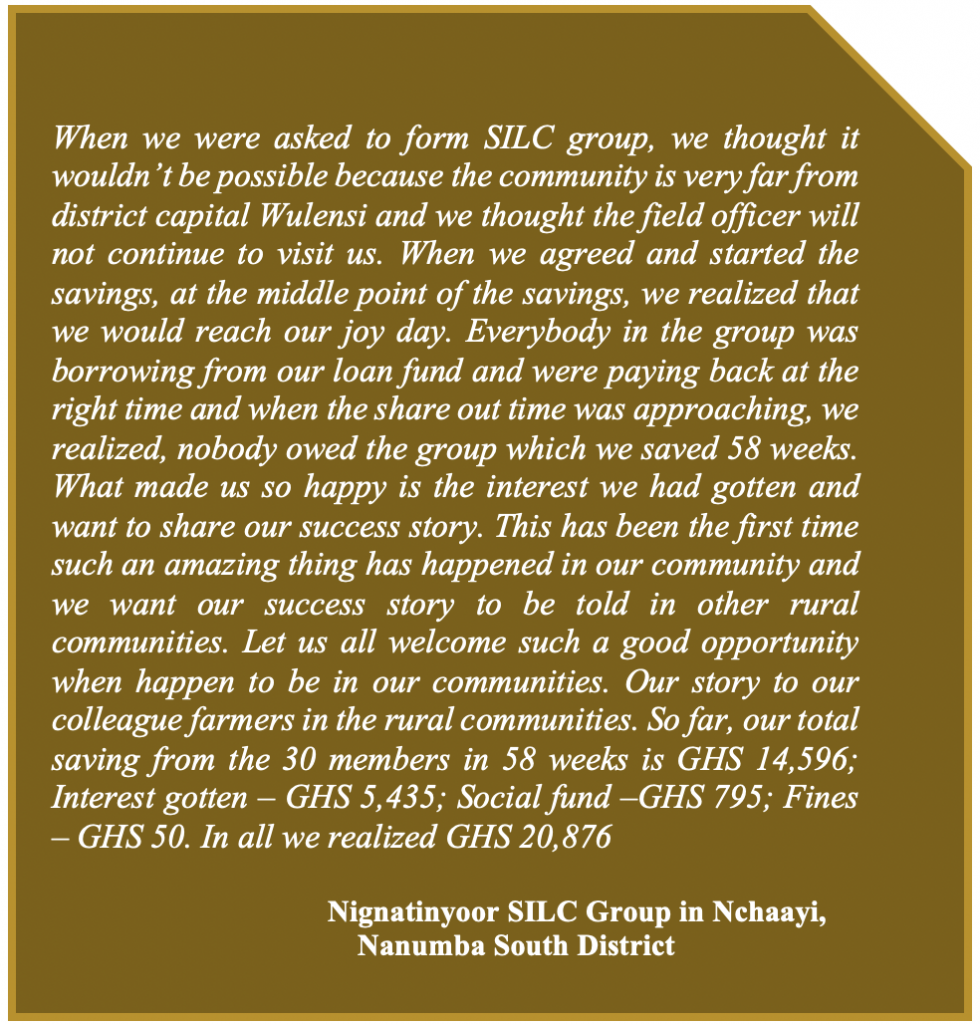 Through training of SILC groups in prticipant communities GESSiP is also confronting gender inequity faced by women wishing to access agricultural resources and contribute to decision-making especially in relation to marketing. These SILC groups have a saving cycle of between 8 to 12 months and members determine the minimum and maximum contributions. The project has over 970 savings groups with 21,563 memeber 80% of whom are women. The project is helping rural communities save money. These groups have been integrated into the project with over $277,536 in savings, increasing access to finance. Furthermore, the ledger books used by the SILC groups enhances the records keeping skills of members who use the same skills for their individual businesses. Also, the SILC groups offer a great potential for enhancing financial inclusion and creation linkages to formal financial institutions and mobile networks.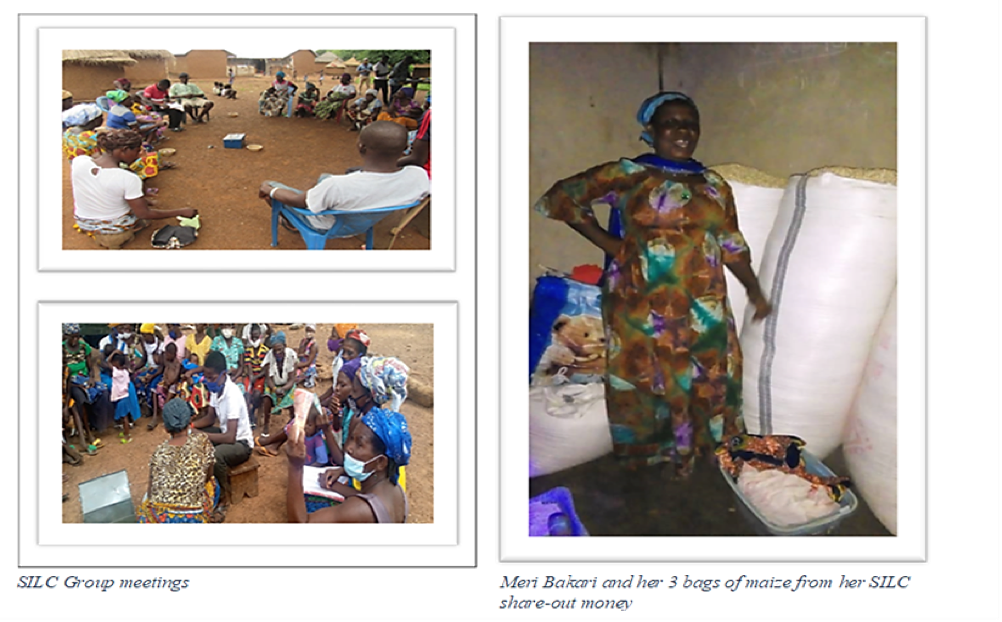 ICT4Ag: Digital Extension Services
The Project has an extensive database of participants and applies digital innovative measures to deliver services to farmers and other stakeholders. Farmerline, one of the implementing partners, is responsible for the ICT4Ag services delivering crucial information on-time to farmers through content messaging and data collection to strengthen and trace the farmer input-market and output chain from pre-to post-production. So far, Farmerline has digitally profiled over 290,000 ag service recipients and service providers on their Mergdata Platform.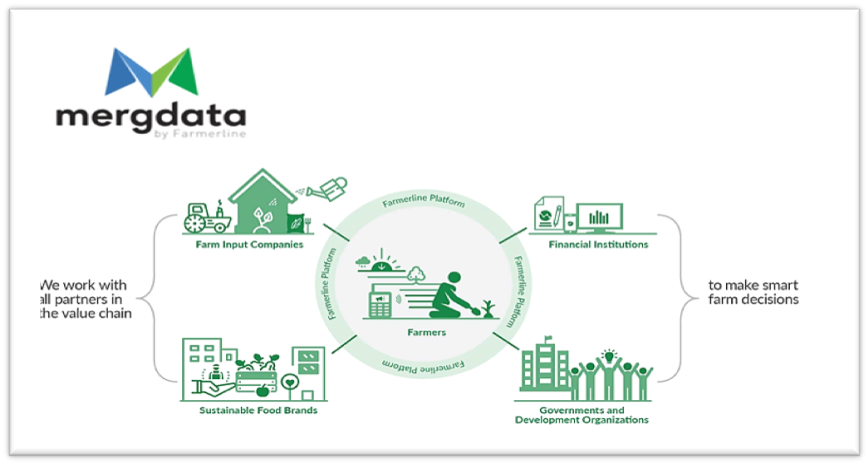 Communication: Sharing Information through Media Channels
Additionally, the project is using the media to reach farmers, especially during the COVID-19 pandemic. Currently the project is in partnership with the government's Agriculture Extension Directorate running a TV program which focuses on the agronomy of maize, rice and soyabean. Called"Time with the Agric Doctor" it has a listenership of over 1 million smallholder farmers.
The use of local radio provides the opportunity to share information locally and opens a wider information network for farmers especially using local dialects. The project also partners with Farm Radio International, to facilitate the production and dissemination of trainings and agri-information (weather forecast, financial education, COVID prevention protocols, among others), through community radio stations. There are currently 16 radio stations which broadcast extension messages in local languages to over 1.2 million smallholder farmers on crop production guides and protocols produced by GESSiP. The project has also employed the use of training videos (digital classrooms) for mass technology dissemination.
Way Forward to Sustain Results
The project has achieved significant results. However, there is a need to continue to intensify interventions aimed at building the capacity of more smallholders and empower them to expand their activities beyond increasing their productivity to targeting their marketing activities to enhance their ability to respond to the rapid changes in the markets and become more resilient.
All these interventions have helped to improve the incomes of smallholder farmers thus making their households more resilient and offering smallholder farmers the opportunity to improve their livelihoods.
For further questions, please reach out to the CRS Ghana Country Representative, Daniel Mumuni, daniel.mumuni@crs.org.