Until recently, the most memorable reference to coffee cupping I had ever read was the analogy made in The Coffee Cupper's Manifesto by Paul Katzeff — founder of Thanksgiving Coffee, former SCAA president, political firebrand and baseball fanatic.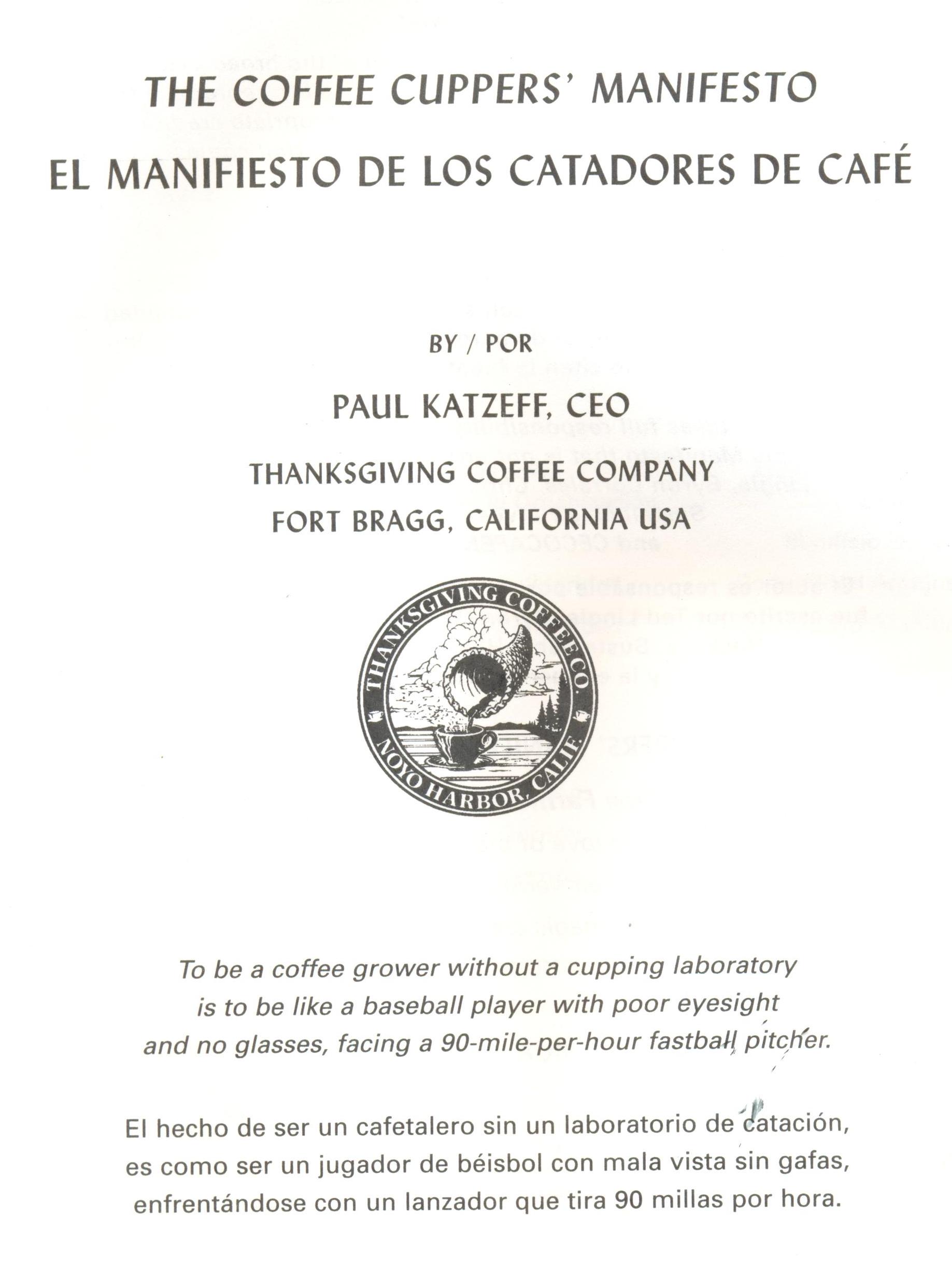 Then, on a recent visit to Honduras, I discovered the coffee cupper's prayer.It was framed in the cupping lab at COARENE in San Juan, Intibucá.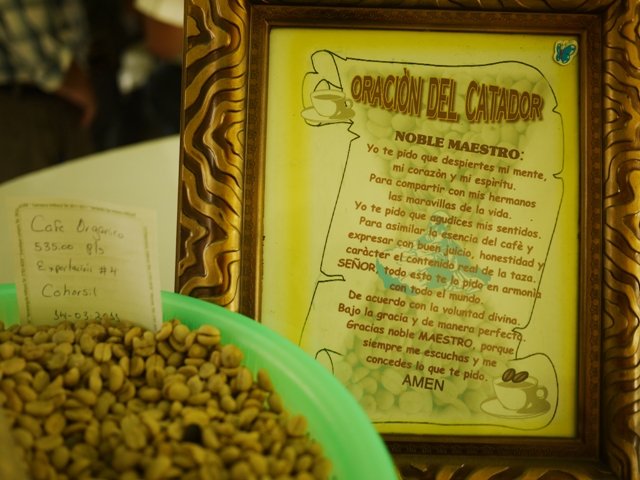 It is not perhaps a memorable as the baseball analogy, but after I read this I couldn't shake the idea someone might recite this prayer to the patron saint of coffee cuppers before prepping a table with samples:
NOBLE MASTER:
I ask you to awaken my mind, my heart and my spirit
to share with my brothers and sisters the marvels of life.
I ask you to sharpen my senses to assimilate the essence of the coffee
and express with sound judgment, honesty and character the real content of the cup.
LORD, all this I ask you in harmony with all the world
according to your divine will in your perfect grace.
Thank you noble MASTER, because you always hear me and grant what I ask.
AMEN.