Since I started this blog in late 2009, I have been scouring dozens of other coffee blogs and commenting here on narrative content I have found to be informative, persuasive or provocative.  Today, I want to share a few items that are just plain beautiful to behold.
Three of the most striking things I have seen in recent years come from Daniel's World of Coffee, a blog kept by noted coffee consultant Daniel Humphries.  (Two of them come from Ethiopia.)
This video of women in Yirgacheffe singing while they sort coffee appeared almost two years ago, but it hasn't lost any of its appeal in my mind.
Coffee has been so thoroughly fetishized and so endlessly photographed over the past 10 years that I didn't think there were any original approaches left.  Then a team from Boot Coffee that included Daniel published the Ethiopian Coffee Buying Guide that included these beautiful and original images of Ethiopian green beans.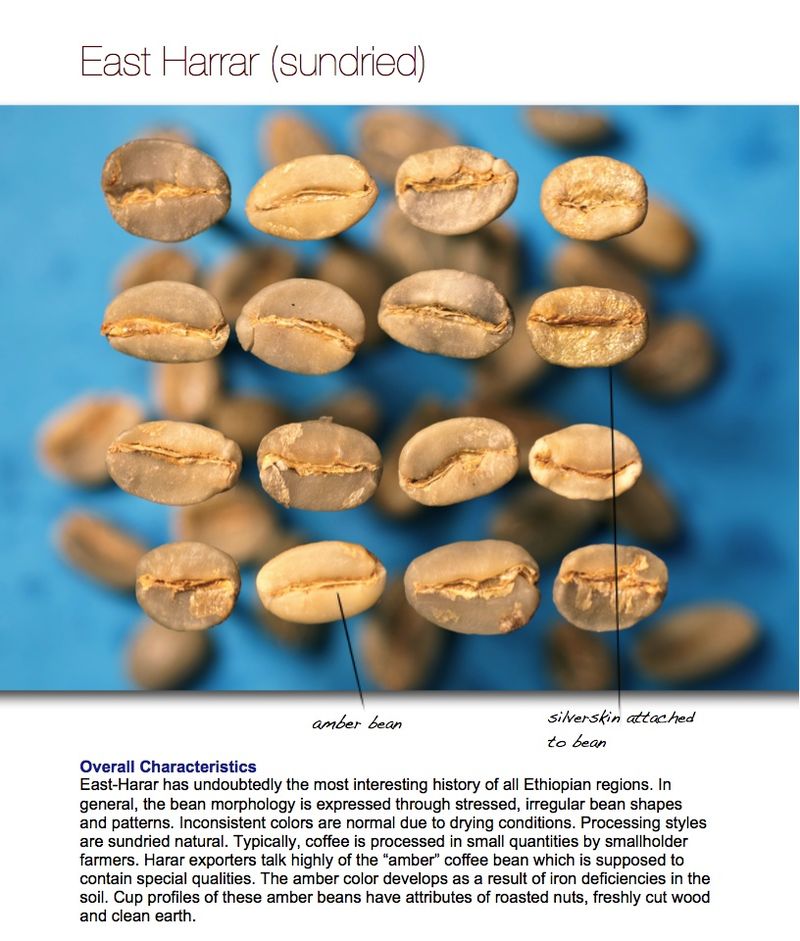 Last month, Daniel also produced something I think may be totally original in coffee.  He produced these gorgeous histograms — in the blogging age I suppose they are better known as word clouds — to show through font size the relative frequency of terms associated with particular Puerto Rico coffees through multiple cupping sessions.  A brilliant concept very well realized.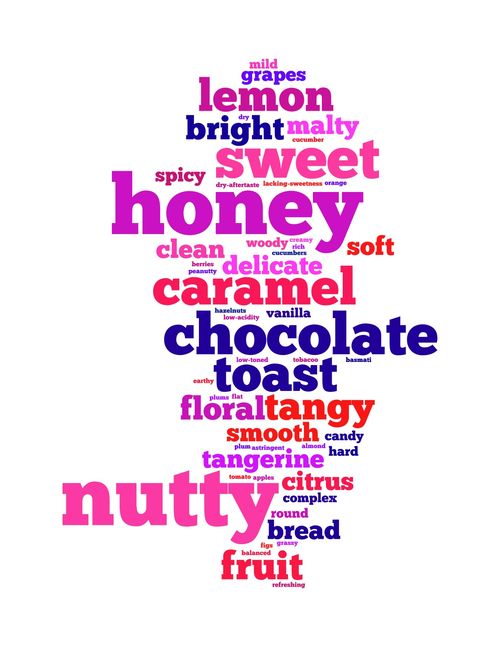 Another Daniel continues to create beautiful images related to coffee — Daniel of Arabica.  Pretty much every photo I have seen on this blog is rich and distinctive (and makes me wish I were sitting in a great café.)  He can even make a back alley in LA look appealing.
OK, so maybe they aren't blogs, but ther are roaster sites out there that simply don't do much of anything that is not beautiful to look at.  Intelligentsia has always been one of those sites for me — great information architecture, clean design, brilliant photos and deep content (notwithstanding the long drought on the Intelli blog.)
Stumptown's site appeals to me in the very same ways.
As I continue to troll for great coffee commentary online, I will keep enjoying the occasional pleasant surprise when something surpassingly beautiful shows up.  And be sure to link to both here in case you may have missed something worth seeing.