Two days ago I announced our USBC Origins Project, an initiative designed to honor the growers behind the extraordinary coffees that will be served by the country's best baristas at the USBC Finals in Atlanta in April.
Today, I pause to celebrate the growers behind four coffees from our Borderlands project in Colombia and four baristas who served them during the USBC Qualifying Event in Kansas City earlier this month.
SAM LEWONTIN
Everyman Espresso—New York
grower: Tito Raúl Quelal
elevation: 2000 m
location: El Convento – Chachagüi – Nariño
variety: Colombia
Sam Lewontin of Everyman Espresso in NYC is a coffee pro's coffee pro and a veteran competitor: a two-time Northeast Regional and past USBC finalist.  In Kansas City, Sam prepared a single-farm lot grown by Tito Raúl Quelal sourced and roasted by Counter Culture Coffee.  His routine explored where coffee quality comes from.  By way of explanation, he talked about how the elevation of Tito Raúl's farm creates the kind of diurnal temperature ranges (warm days and cool nights) that foster cherry development and concentrate sugar in the seed. In his espresso course, Sam wove together the agronomic and the sensory when he tied the specific attributes of Don Tito's coffee to his hard work on every step of the process. According to Sam, picking only ripe cherry made the coffee "exceptionally sweet," fermenting it underwater for 24 hours "enhanced its acidity," thorough washing and careful selection made it "sparkingly clean," and Don Tito's 16-day drying on raised beds "locked in" all that flavor.
Score: 337
Eastern Conference rank: 2
Overall rank: 2
.
ASHLEY ELANDER
Intelligentsia—Chicago

grower: Fidencio Chamorro
farm: Finca La Loma
elevation: 1939 m
location: Alto de Aranda – Linares – Nariño
varieties: Castillo and Colombia
Ashley Elander represented Intelligentsia Coffee, which roasted and sourced her competition coffee, a single-farm lot from Fidencio Chamorro.  Her routine focused on the idea of change, and the idea that change can be hard.  Ashley doesn't just make coffee—she also makes beautiful illustrations, like the ones on the Intelli take-away paper cups here—and she opened her routine talking about how hard it was for her to adapt when she found herself drawing with a new pen.
.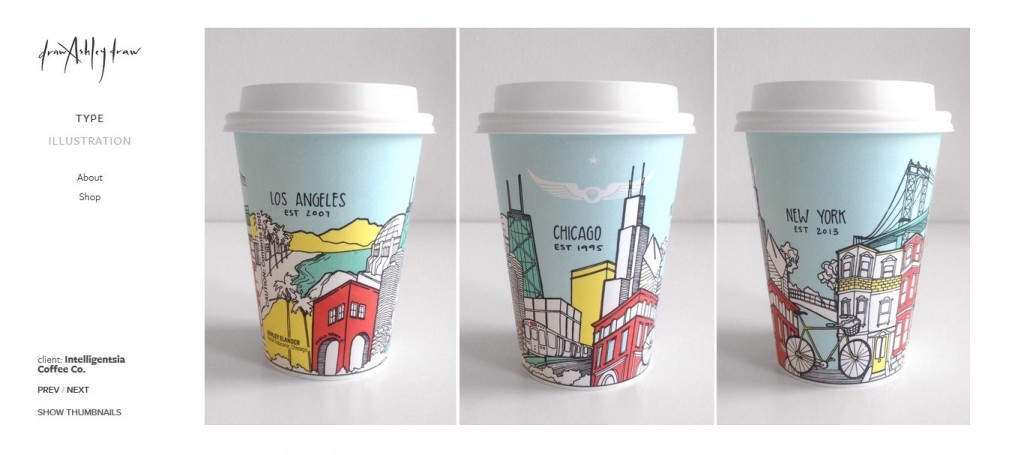 .
She brought the narrative back to coffee by and explaining that the company has sourced this coffee three years running and seen consistent improvement—that Fidencio and the Borderlands project have changed Intelli's perception of what is possible for smallholder farmers in Nariño.  She described meeting Fidencio earlier this year during her first visit to a coffee farm, and when her words failed to capture what the experience made her feel, she turned to a more comfortable medium—art.  She gave each of the judges a flipbook illustrating the coffee process to close her routine.  Good show!
Score: 328
Eastern Conference rank: 3
Overall rank: 4
– – – – –
For more on the Fidencio Chamorro lot, read the Intelligentsia coffee bio of the community lot from Fidencio's village.
For more on Fidencio's relationship with Intelligentsia, read this article or watch this video:
.
JEREMY STERNER
Peregrine Espresso—Washington, DC

grower: Ana Lucía Pinta
farm: Finca El Encanto
elevation: 2071 m
location: Buesaco – Nariño
variety: Caturra

Jeremy Sterner represented Peregrine Espresso in DC and competed with a second Counter Culture single-farm varietal lot, this one a Caturra grown by Ana Lucía Pinta in the storied Nariño coffee region of Buesaco.  Jeremy opened his routine explaining how his anosmia—an inability to perceive aromas—didn't become a career-ender for a coffee professional but helped him sharpen his palate.  Specifically, Jeremy said he became drawn to coffees with pronounced sweetness and acidity, both of which he found in the Ana Lucía Pinta lot, in which he found cane sugar sweetness and pineapple and clementine acidity.
Score: 308.5
Eastern Conference rank: 7
Overall rank: 13
.
NATHAN NERSWICK
Chattahoochee Coffee—Atlanta
Nate Nerswick of Chattahoochee in Atlanta competed with a fourth different Borderlands coffee, the Urcunina community lot from La Florida.  He focused his routine on the importance of relationships along the coffee chain, working backward from his relationship as barista with the customer.  When moving upstream toward origin he described the relationship that Counter Culture has patiently built over the last three years with the 31 members of the La Florida community that produced the Urcunina lot.  (He also had kind words for the role that CRS and the Borderlands project have played in helping to foster that relationship—thanks, Nate!)
Score: 305
Eastern Conference rank: 11
Overall rank: 18
– – – – –
All four of these baristas advanced to the USBC Finals in Atlanta.  Congratulations, good luck and thank you—for selecting Borderlands project coffees and representing them (and the growers who produced them) so well in Kansas City!